Plymouth Cosmetic Dentistry Treatments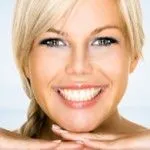 Cosmetic dentistry treatments change lives. If your oral health is in good condition, including your gums, then you have a solid foundation for a smile transformation. Through the skilled and practiced hands of Plymouth cosmetic dentist Dr. Shadi Krecht, you can have a flawless, noteworthy smile that makes you look younger and happier and feel more confident. An investment in your smile is an investment in your social, professional, and personal present and future.
Cosmetic dentistry treatments offered by Dr. Krecht include:
When you have several aesthetic complaints about your smile, porcelain veneers can serve as the amazing cosmetic dentistry treatment that addresses them all. Whether your teeth are chipped, gapped, misaligned, stained, or otherwise, porcelain veneers can transform your smile completely, and eliminate the need for multiple procedures.
Veneers are made of incredibly thin shells of porcelain that are versatile and durable, so your cosmetic dentistry can last for decades if you take good care of your smile. Customized in size, shape, and color, veneers are natural-looking and have a level of translucency that allows them to reflect light like natural teeth.
Teeth whitening is one of the most popular cosmetic dentistry treatments for not only its speed and affordability, but also its incredibly powerful, immediate results. In-office teeth whitening is long-lasting, unlike over-the-counter treatments. Plus, a professionally done whitening treatment is completely customized to your teeth so it will enhance your appearance the right way. Even if your teeth aren't flawless, you can create the illusion of perfection with teeth whitening.
Chip a tooth before a big event? Dental bonding can correct the problem quickly. Just want to fix your oddly shaped and unsightly teeth? Bonding works in this situation too, and the treatment can usually be completed in just one dental appointment. Your Plymouth cosmetic dentist practices the fine art of sculpting your teeth into the right shape and size so that they look natural and function flawlessly.
Dental bonding is minimally invasive and painless, which helps minimize any anxiety you may have about undergoing a dental procedure. The improvements are apparent immediately, so you get the satisfaction of going into your Plymouth cosmetic dentist with a flawed smile and walking out with a corrected and gorgeous set of teeth.
At our Plymouth cosmetic dentistry office, every treatment is about smile transformation. We want your teeth to be cleaner, stronger, whiter, brighter, and, above all, healthier. When you are proud of your smile, you will take good care of it, which improves your oral health. Whether it is cosmetic dentistry, restorative dentistry, or preventive dentistry that gives you your smile transformation, we are here to support you in the art of creating a smile that is attractive and functionally sound.
Discuss cosmetic dentistry and your personalized smile transformation with Dr. Krecht. Schedule your consultation today and get one step closer to a new you, a stunning smile, and a new outlook on life.